I've been thinking a lot lately. A lot. My feeble brain is starting to get overloaded, and annihilating an entire jar of Nutella doesn't seem to be helping. Nor the entire bag of spicy nacho cheese Doritos. (Although I did gain fabulously enticing cheese/onion/garlic breath from the experience, so I can't say it is a total loss).
I have realized that I
fucking
really hate Christmas shopping with a passion. I hate trying to figure out what to buy people.
My family
Most people fall into two distinct categories: "Oh, don't buy anything for me, I don't need anything" or "I have everything conceivable and don't need any more shit". There is the odd, rarely spotted third category of "I just don't know what I would like".
In my completely selfish fashion, you know what I wish for, for Christmas? I wish that people would just pick a goddamn charity that I could donate to in their name. We have SO MUCH STUFF. We could probably all go out and buy what we want whenever we want (it's just a matter of how you rationalize it to yourself, admit it). In fact, my dad does this all the time pre-Christmas. He buys stuff before we can.
You know what? I get to do the donating biznazz online. No malls. No angry mobs. No road-ragey parking spot wars.
But in all seriousness, religious or not, if you celebrate the general concept of Christmas, isn't it all about love, sharing, giving? Do you realize that you could donate to thousands of charities out there? Or lend money to someone who wouldn't otherwise have access to funds, if you'd prefer that, like on
Kiva
?
BF
and I started the donation thing a few years ago, and I have found that it is the only part of Christmas that makes me feel good. We buy toys for the toy drive, big bucks go to charity.
If you are struggling to make ends meet, different story. If you have kids and that Santa dude is dropping by and things have been hard this year, different story. But if you have the disposable income, please consider helping out someone else, anyone else. The Red Cross, an animal shelter, a children's organization, a hospital.
Some American ideas here
Some Canadian ideas here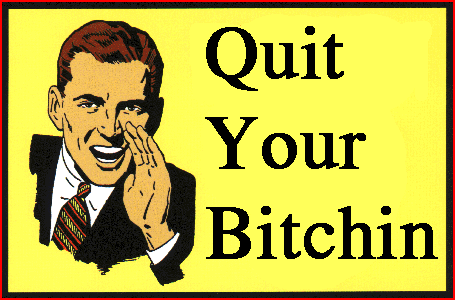 Who? Me? Why, I do declare!
I have realized that part of my Christmas angst is people's selfishness. So I want to be lazy and get the easy way out with charities. See how
grinchy
loving and
selfish
selfless I am?
Needless to say, I haven't started my Christmas shopping yet.
[EDIT: Please don't unfollow me... I love you. lol. Back to fun(nier) tomorrow maybe?]
_________________________________________________________________
Pin It Now!