First off, I was tagged and given some blog love from
AmberLaShell Rants
, and wanted to say thanks and give a shout back! Thanks Amber ;-)
So here is some randomness for lack of anything better inside my brain.
I saw this quiz over at
Shatty Blaaagh
(created by Oatmeal) and had to take it.
Just so you are aware: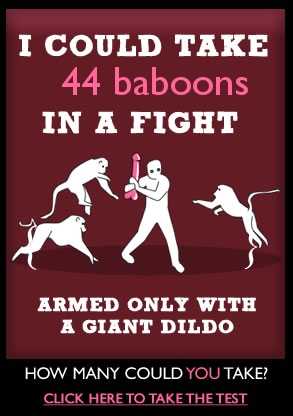 Created by
Oatmeal
Also: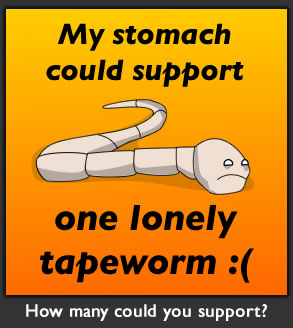 Created by
Oatmeal
I have to admit, I feel a little sorry for that lonely tapeworm, but he's gotta be one big mother-effer by now.
And that's all she wrote (for now)
_____________________________________
seriously really seriously blog
Pin It Now!